FlickDirect Board of Directors
The vision and expertise of our directors help us maintain our competitive edge as an industry leader.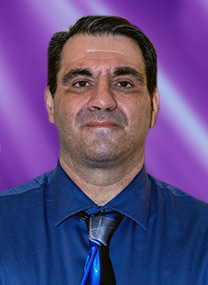 Nathan M Rose, Founder and Chief Executive Officer
Mr. Rose is chief executive officer and is in charge of overseeing day-to-day operations.
Nathan has always loved movies, but his real passion began when he saw
Die Hard
and
Terminator 2: Judgment Day
while growing up in South Florida. Ever since then, movies have become his life; and his mind was made up that would be his career choice.
After successfully working in the Internet market space since 1996, Nathan M Rose founded Magical Mountain, LLC that worked alongside Walt Disney World Theme Parks and Resorts with new events and attraction publicity. Magical Mountain, LLC provided an outlet for The Walt Disney Company to reach out directly to their fans during a time period they did not have their own online initiatives. Magical Mountain eventually garnered recognition from the Walt Disney World Company which lead to Magical Mountain eventually hosting their own events inside the Walt Disney World Theme Parks and Disney Cruise ships with Disney's full approval. Mr. Rose was also consulted by various news organization about his knowledge and experiences about the Walt Disney Company including Sun Sentinel, Orlando Sentinel, and IndyStar. Magical Mountain was successfully sold to an investor group in 2009.
Later on in 2006 Mr. Rose along with Eric English founded FlickDirect Inc. -- fulfilling his lifelong dream to be part of the film industry. FlickDirect has grown to become a well respected resource for both cinema-goers and studios throughout the entertainment industry.
In addition to overseeing operations of FlickDirect, Nathan has also appeared in various online productions and films.
Mr. Rose attended the University of Florida majoring in Computer Science and Marketing.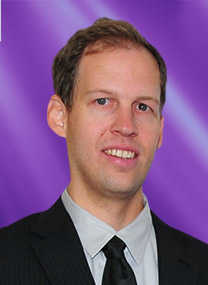 Eric English, Co-Founder and President
Mr. English is president and is in charge of overseeing all mobile app development.
Eric English, has loved movies ever since he was a little Jedi master. Though he mainly enjoys comedies such as
The Big Lebowski
, and
In Bruges
his taste in movies spans a wide genre of film.
In 2006 Mr. English founded FlickDirect Inc, alongside Nathan M. Rose. Their goal was to enhance the current online offerings from studios to disseminate their information with online viewers. During his tenure at FlickDirect Mr. English has been the driving force behind the award wining Movie Hype App that lets mobile users have movie information in the palm their hands as well as countdown to their most anticipated films. The Movie Clock has gone on to win a spot as one of the "best movie apps for iphone" from TechShout, a personal endorsement from actor Marlon Waynes, as well as being featured in GQ Magazine as one of their life-enhancing apps.
Holding a degree in Computer Science and Digital Arts from Stetson University- including work in 3D modeling - Eric is constantly fascinated by what they can put on the screen, and looks toward the future of film with anticipation and wonder.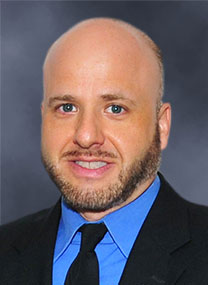 Craig Rogalski, Vice President
Mr. Rogalski is Vice President and is in charge of FlickDirect's legislative affairs, and studio relations.
Mr. Rogalski has a varied background in the Entertainment industry; his peers elected him as the Amusement Associations State Representative in Florida. He was the highest-ranking official representing the amusement and entertainment industry in Florida. While State Representative he spearheaded initiatives, which included passing local ordinances governing the incensing and permitting of travelling amusements.
In addition to the above during his ten-year as State Representative he worked with Ninja Jump, DC Comics, Warner Bros., Marvel Comics and US Customs on trademark infringement, this collaboration resulted in the first time seizure of millions of dollars of rides that were being imported from china with trademark infringement characters from the various studios.
Mr. Rogalski currently is a member of the Overseas Security Advisory board with Diplomatic Security and works with the International Criminal Court in an advisory capacity on various international matters. He is one of two foreign mediators to be certified by Russia under the Russian Federation new Mediation Law. He holds certifications in various foreign countries, which include the UK, Australia and the EU. He was appointed as a Mediator on the BP Oil Spill Trust set up by President Obama by Ken Feinberg and is currently a Mediator in the Entertainment industry for MPAA and the Academy of Motion Pictures and Sciences. He has mediated various studio disputes and negotiated Studio Executive, Actors and Entertainment Union Contracts.
He Attended Pennsylvania State University School of Law and MBA Graduate Courses at Canisius College. He has several mediation certifications from the United States Institute of Peace. He holds a Silver Leadership status with the Leadership Certification Council, which is an association that represents various government contractors. In 2008 he invited former US Ambassador Philip Lauder to become a member of the Renaissance Institute, whose membership includes former US Presidents, Prime Ministers and Nobel Prize Winners.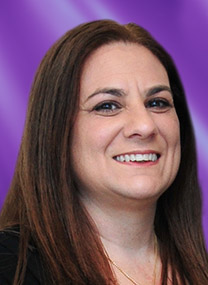 Allison Hazlett-Rose, Executive Vice President, Media Relations
Mrs. Hazlett-Rose is Executive Vice President and is in charge of media relations.
Allison Hazlett-Rose has always had a passion for the arts and uses her organization skills to help keep FlickDirect prosperous. She keeps track of FlickDirect's events, interviews, and award ceremonies. Mrs. Hazlett-Rose oversees and supervises the correspondents and critics that are part of the FlickDirect team — making sure every unique opportunity has the correct person involved. She is the direct liaison for FlickDirect and media outlet representatives.
Mrs. Hazlett-Rose attended Hofstra University where she earned her bachelors degree in communications and is a member of the
Florida Film Critics Circle
.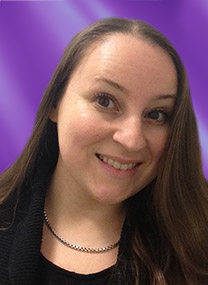 Maureen Buccellato, Editor
Mrs. Buccellato is in-charge of all content on FlickDirect.com and is the Director of Administration at FlickDirect, Inc.
Maureen Buccellato provides and edits content for the site, being the person who constantly reaches out to her contacts in the film industry to get the latest scoop for the FlickDirect readers. She also provides administrative support for FlickDirect Inc.
Maureen's taste in film and television is across the board; from horror to romantic comedies, drama to science-fiction, she likes them all.
General Contact Information