Movie Reviews, Digital HD Reviews, and Television Reviews
Here at FlickDirect, our goal is to provide up-to-date reviews on theatrical, home entertainment, and television series. Check out the scoop on upcoming films or programming, and even our take on the classsics from our critics and Roten Tomoatoes Approved,
Allison Rose
.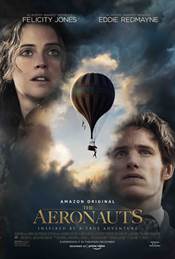 The Aeronauts

(Allison Skornick-Rose) 05/12/2019 10:06 EST
Why do human beings seem so fascinated by the sky and the stars? Long before the Wright Brothers took to the air in the early 1900s, Other experiments with flight in the form of hot air balloons. Many were experimenters or thrill-seekers but a few were scientists working to advance our understanding of what lays above us. One such... Read More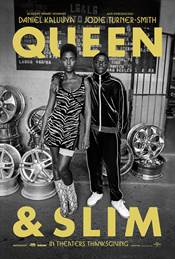 Queen & Slim

(Allison Skornick-Rose) 26/11/2019 20:12 EST
Once again it is Oscar bait season and the plethora of well made, terrifically acted feature films is ramping up into high gear. The (mostly) dramas are aesthetically pleasing, generally, thought-provoking and not only require the audience to think but to have them leave the theater feeling a range of emotions. In her feature film direc... Read More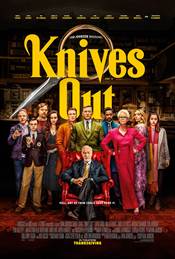 Knives Out

(Allison Skornick-Rose) 20/11/2019 09:07 EST
Who doesn't love a good whodunnit? Agatha Christie and her mystery novels were popular for years. Angela Lansbury got a second wind in her career when she played Jessica Fletcher on the popular television series Murder She Wrote, which lasted 12 seasons. Murder on the Orient Express is a classic and even Saturday Morning carto... Read More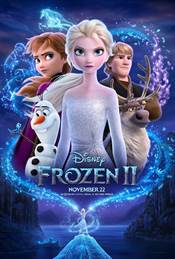 Frozen II

(Allison Skornick-Rose) 14/11/2019 17:20 EST
Like it or not, Disney is the undisputed king of feature-length animated movies. From the classics – Snow White and the Seven Dwarfs and Cinderella- and the 1990's revitalization– The Little Mermaid and Aladdin - to today's modern movies – Moana and Ralph Breaks the Internet- Disney knows how to make a wonderful chil... Read More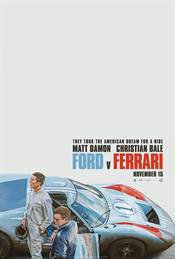 Ford v Ferrari

(Allison Skornick-Rose) 13/11/2019 13:27 EST
The French seem to have a knack for creating long-standing endurance races. Since 1903 the 21 day Tour de France has brought cycling teams from all over the world to compete and since 1923 the 24 hours of Le Mans has had car manufacturers and drivers vying for a win. In 1964 Ford motor company threw its hat into the ring trying to increase it... Read More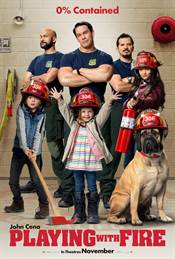 Playing With Fire

(Allison Skornick-Rose) 07/11/2019 16:35 EST
The fall season… the nights get cooler, the leaves change color, retail stores start gearing up for the holiday shopping frenzy and movie theaters start getting a variety of films to play. Of course, there are the Oscar-worthy set plus the action films intent on getting teenage boys out of the house and finally the family friend v... Read More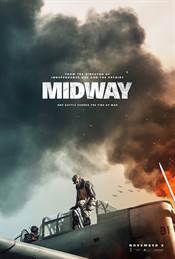 Midway

(Alyn Darnay) 07/11/2019 09:23 EST
After a dearth of good films to watch, here comes "MIDWAY", a big screen WWII action adventure based upon real life events that had me wanting more when it was over. Most interestingly this is not a big budget studio film, the fact is no studio wanted to back it, saving their money I guess, for more Super Hero reboots. So this film i... Read More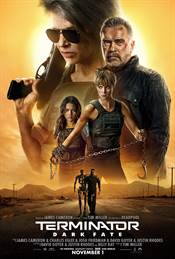 Terminator: Dark Fate

(Nathan M Rose) 30/10/2019 16:42 EST
In the early 1980's special effects supervisor and small-time director, James Cameron (Avatar) had a feverish dream of robots from the future coming to destroy the present. He wrote a treatment and sold it to his production partner, Gale Anne Hurd (The Walking Dead) for the price of only $1.00, with the condition he could direct the film. Thus ... Read More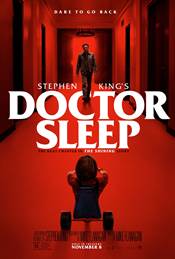 Doctor Sleep

(Allison Skornick-Rose) 30/10/2019 12:00 EST
If you are a fan of dark, disturbing and twisted stories then you undoubtedly are a fan of author Stephen King. With best-selling books like Pet Sematary, Carrie, It, Cujo, Misery, etc. he has etched his permanent place in literary society for generations to come. With so many of his novels having been adapted into movies, he has also c... Read More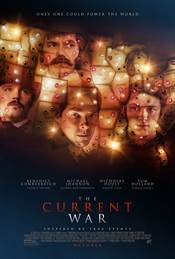 The Current War

(Alyn Darnay) 25/10/2019 10:14 EST
It's that time of year again, just before the Holiday Blockbusters hit the theaters, and the distributors are pushing their leftover stock of mediocre films. "The Current War" is a prime example. It sat on the shelf unreleased for two years, ever since its less than spectacular premier at the Toronto Film Festival. However, during that ti... Read More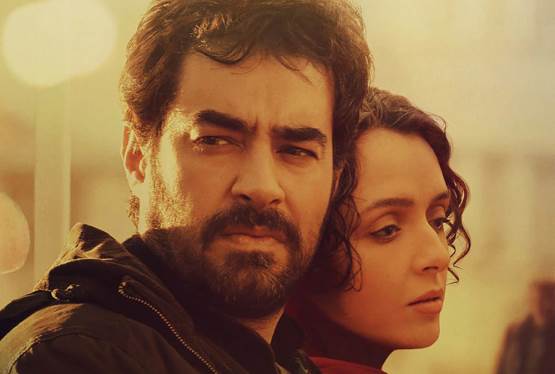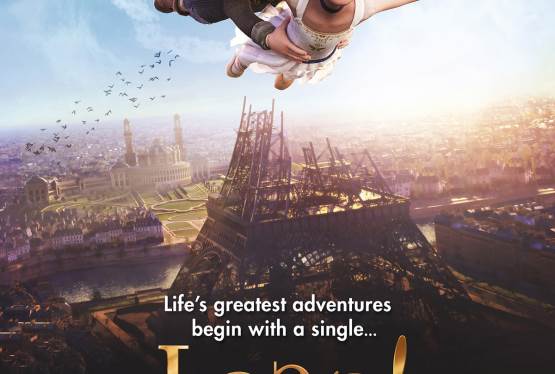 Leap!
WAS: $14.99
NOW: $12.99