Movie Reviews, Digital HD Reviews, and Television Reviews
Here at FlickDirect, our goal is to provide up-to-date reviews on theatrical, home entertainment, and television series. Check out the critical reviews off upcoming films or programming, and even our take on the classsics from our critics Tomatometer-Approved Critic, Allison Rose.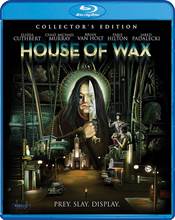 Shout! Factory's House Of Wax [Collector's Edition]

(Allison Rose) 13/07/2021 09:16 EDT
In 2005, a remake of 1953's House of Wax (which was a remake of the 1933 film, Mystery of the Wax Museum) premiered at the Tribeca Film Festival. A week later it was released in theaters and, eventually, grossed $70 million worldwide on a $40 million budget. It garnered a lot of attention, mainly from director Jaume Collet-Serra'... Read More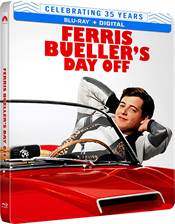 Ferris Bueller's Day Off (35th Anniversary) Steelbook

(Allison Rose) 12/07/2021 11:27 EDT
If you were a teenager in the 1980s, Filmmaker John Hughes gave your generation a voice. From Weird Science and Pretty in Pink to Sixteen Candles and The Breakfast Club, he combined the angst of young love with the insanity of the high school food chain to capture a snapshot of Generation X during their formidable years. In 1986, Paramo... Read More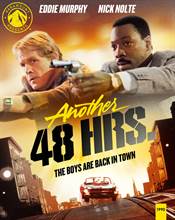 Another 48 Hrs.

(Allison Rose) 07/07/2021 18:49 EDT
In 1982 director Walter Hill (Brewster's Millions) brought together Eddie Murphy (Coming to America) and Nick Nolte (The Prince of Tides) in 48Hrs., a film that has since become attributed with the beginnings of the buddy cop movie genre. Several series, including Beverly Hills Cop and Lethal Weapon, followed this new trend, mostly with great... Read More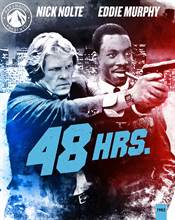 48 Hrs.

(Allison Skornick-Rose) 06/07/2021 08:59 EDT
Before there was Axel Foley (Eddie Murphy; Coming to America) and Det. Billy Rosewood (Judge Reinhold; Fast Times at Ridgemont High), Martin Riggs (Mel Gibson; Braveheart) and Richard Murtaugh (Danny Glover; 2012) or Mike Lowry (Will Smith; Independence Day) and Marcus Burnett (Martin Lawrence; Big Mama's House), there was Jack Cates (Nick Nolte; T... Read More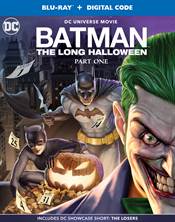 Batman: The Long Halloween, Part One

(Allison Skornick-Rose) 28/06/2021 12:48 EDT
DC Universe Animated Original Movies has created forty-one films to date and now their forty-second Blu-ray has hit stores. Batman: The Long Halloween, Part One, as the name implies, is the first of two films that tells the story of a masked individual who is targeting victims in Gotham City. Written by Tim Sheridan (The Death and Retu... Read More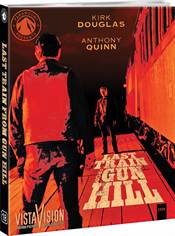 Last Train from Gun Hill

(Allison Skornick-Rose) 23/06/2021 12:18 EDT
While the concept and development of the television set had been around since the early 1900s, it was considered a luxury item that didn't become a staple in homes everywhere until sometime in the late 1950's – early 1960's. As a way to compete with the convenience of watching shows at home, Paramount Pictures engineers created VistaVi... Read More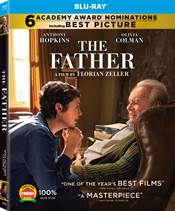 The Father

(Allison Skornick-Rose) 28/05/2021 09:30 EDT
Dementia is a general term categorized by the impaired ability to remember, think, or make decisions that interfere with doing everyday activities. There are approximately fifty million people worldwide who have dementia and roughly ten million new cases that are diagnosed each year. Dementia is devastating for the person suffering from... Read More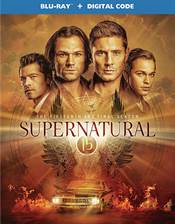 Supernatural: The Fifteenth and Final Season

(Allison Skornick-Rose) 26/05/2021 11:23 EDT
Carry on my wayward son, there'll be peace when you are done…so begins the song by Kansas that has become associated with the WB/CW television show, Supernatural. Those lyrics perfectly reflect the idea and premise of the show that has entertained audiences for fifteen seasons. After three hundred and twenty-seven episodes, t... Read More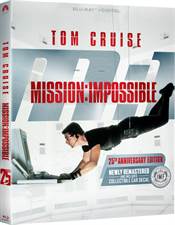 Mission: Impossible 25th Anniversary Collectors Edition

(Allison Skornick-Rose) 18/05/2021 10:49 EDT
In September of 1966, an action/spy fiction television show first aired on CBS. Mission: Impossible aired for seven seasons (171 episodes) before going off the air and gave us an iconic line, "This message will self-destruct", that many still recognize today. Fifteen years later, the show was revived but only lasted two years.... Read More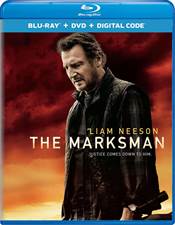 The Marksman

(Allison Skornick-Rose) 11/05/2021 09:51 EDT
Actor Liam Neeson (Schindler's List) has a particular set of skills…He can scowl with the best of them, he can expertly handle a firearm, and he can threaten a bad guy with a gravelly voice and sound menacing. He has made a career of, more often than not, portraying these types of characters and generally does a good job of it. So, whe... Read More