Angelina Jolie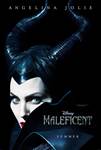 Maleficent (2014)
From Disney comes "Maleficent"—the untold story of Disney's most iconic villain from the 1959 classic "Sleeping Beauty." A beautiful, pure-hearted young woman, Maleficent...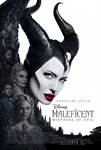 Maleficent: Mistress of Evil (2019)
"Maleficent: Mistress of Evil" is a fantasy adventure that picks up several years after "Maleficent," in which audiences learned of the events that hardened the heart of Disney's most notorious villain...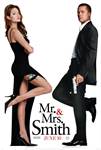 Mr. & Mrs. Smith (2005)
Brad Pitt and Angelina Jolie smolder in one of the most anticipated, sizzling action films ever made. After five (or six) years of vanilla-wedded bliss, ordinary suburbanites John and Jane Smith (Pitt...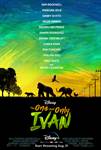 The One and Only Ivan (2020)
An adaptation of the award-winning book about one very special gorilla, Disney's "The One and Only Ivan" is an unforgettable tale about the beauty of friendship, the power of visualization, and the significance...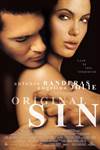 Original Sin (2001)
1880s Cuban coffee-plantation owner Luis (Banderas) sends to America for a mail-order bride, seeking only someone loyal and of child-bearing years. To discourage gold diggers, he describes himself as a...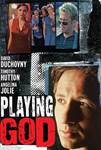 Playing God (1997)
It's high-voltage thrills as hot X-Files star David Duchovny and big-screen bad boy Timothy Hutton (Beautiful Girls) square off in an edgy confrontation where the stakes are high ... and the action is...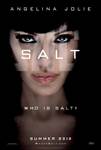 Salt (2010)
In Columbia Pictures' "Salt,"Angelina Jolie" stars as Evelyn Salt, a CIA officer who swore an oath to duty, honor, and country. When she is accused by a defector of being a Russian sleeper...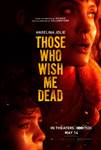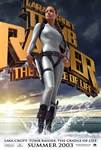 Tomb Raider: The Cradle Of Life (2003)
Academy Award winner Angelina Jolie reprises her role as Lara Croft, one of the world's most celebrated action heroines ever to hit the big screen. Facing her greatest challenges yet, the intrepid tomb...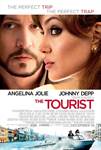 The Tourist (2010)
A remake of the 2005 French film written and directed by Jerome Salle. Thriller concerns an American tourist who finds his life in danger when a female Interpol agent uses him as a dupe to flush...