Josh Brolin
Hollow Man (2000)
What would you do if you were invisible? How far would you go? After years of experimentation, Dr. Sebastian Caine, a brilliant but arrogant and egotistical scientist working for the Defense Department,...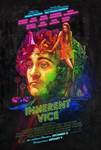 Inherent Vice (2015)
When private eye Doc Sportello's ex-old lady suddenly out of nowhere shows up with a story about her current billionaire land developer boyfriend whom she just happens to be in love with, and a plot...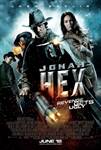 Jonah Hex (2010)
Enlisted by a Union soldier (Will Arnett), scarred bounty hunter Jonah Hex (Josh Brolin) scours the Wild West in pursuit of Turnbull (John Malkovich), a crazed voodoo master with a scheme to assemble a...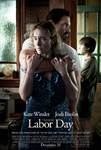 Labor Day (2014)
Depressed single mom Adele and her son Henry offer a wounded, fearsome man a ride. As police search town for the escaped convict, the mother and son gradually learn his true story as their options become...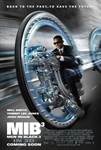 Men in Black III (2012)
Agents J (Will Smith) and K (Tommy Lee Jones) are back... in time. J has seen some inexplicable things in his 15 years with the Men in Black, but nothing, not even aliens, perplexes him as much as his...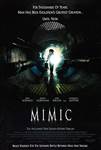 Mimic (1997)
This electrifying thriller features sexy Academy Award®-winner Mira Sorvino (ROMY AND MICHELE'S HIGH SCHOOL REUNION) and screen favorite Charles S. Dutton (A TIME TO KILL, ALIEN 3). A team of scientists...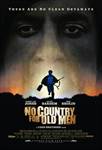 No Country For Old Men (2007)
Llewelyn Moss finds a pickup truck surrounded by a sentry of dead men. A load of heroin and two million dollars in cash are still in the back trunk. When Moss takes the money, he sets off a chain reaction...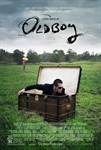 Oldboy (2013)
Dae-Su is an obnoxious drunk bailed from the police station yet again by a friend. However, he's abducted from the street and wakes up in a cell, where he remains for the next 15 years, drugged unconscious...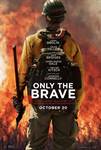 Only The Brave (2017)
All men are created equal... then, a few become firefighters. Only the Brave, based on the true story of the Granite Mountain Hotshots, is the heroic story of one unit of local firefighters that through...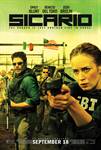 Sicario (2015)
In Mexico, SICARIO means hitman.In the lawless border area stretching between the U.S. and Mexico, an idealistic FBI agent (Emily Blunt) is enlisted by an elite government task force official (Josh Brolin)...