Jon Favreau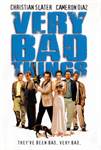 Very Bad Things (1998)
She was the perfect stripper for a bachelor party. There was only one problem... she was dead. Christian Slater, Cameron Diaz, Jon Favreau, Jeremy Piven, Daniel Stern and Leland Orser star in the savagely...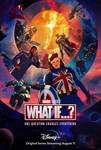 What If…? (2021)
"What If…?" flips the script on the MCU, reimagining famous events from the films in unexpected ways. Marvel Studios' first animated series focuses on different heroes from the MCU, featuring a voice cast...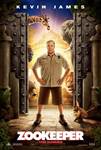 Zookeeper (2011)
In 'Zookeeper,' Kevin James plays Griffin Keyes, a kind-hearted zookeeper who is convinced the only way to get a girl in his life is to quit his job. The zoo animals, in a panic, decide to break...