Colin Farrell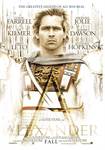 Alexander (2004)
From Academy Award-winning director Oliver Stone ("Any Given Sunday," "Platoon") comes this epic story of Alexander the Great, the King of Macedonia and one of the greatest military...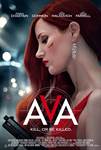 Ava (2020)
Ava (Jessica Chastain) is a deadly assassin who works for a black ops organization, traveling the globe specializing in high profile hits. When a job goes dangerously wrong she is forced to fight for her...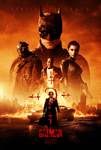 The Batman (2022)
Batman ventures into Gotham City's underworld when a sadistic killer leaves behind a trail of cryptic clues. As the evidence begins to lead closer to home and the scale of the perpetrator's plans become...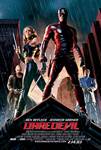 Daredevil (2003)
Fate deals young orphan Matt Murdock a strange hand when he is doused with hazardous waste. The accident leaves Matt blind but also gives him a heightened "radar sense" that allows him to "see" far better...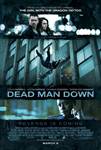 Dead Man Down (2013)
Niels Arden Oplev, the acclaimed director of the original The Girl with the Dragon Tattoo, makes his American theatrical debut with the new action thriller, DEAD MAN DOWN. Colin Farrell and Noomi...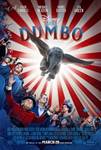 Dumbo (2019)
From Disney and visionary director Tim Burton, the all-new grand live-action adventure "Dumbo" expands on the beloved classic story where differences are celebrated, family is cherished and...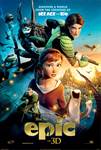 Epic (2013)
From the creators of Ice Age comes the year's funniest, most exhilarating animated adventure! Transported to a magical world, a teenager (Amanda Seyfried) is recruited by a nature spirit, Queen Tara...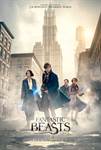 Fantastic Beasts and Where to Find Them (2016)
Fantastic Beasts and Where to Find Them takes us to a new era in J.K. Rowling's Wizarding World, decades before Harry Potter and half a world away. Fantastic Beasts and Where to Find Them opens in 1926...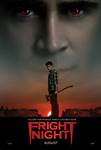 Fright Night (2011)
Senior Charlie Brewster (Anton Yelchin) finally has it all—he's running with the popular crowd and dating the hottest girl in high school. In fact, he's so cool he's even dissing his best friend Ed (Christopher...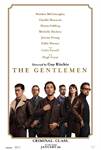 The Gentlemen (2020)
From writer/director Guy Ritchie comes THE GENTLEMEN, a star-studded sophisticated action-comedy. THE GENTLEMEN follows American expat Mickey Pearson (Matthew McConaughey) who built a highly profitable...