Brad Pitt
12 Monkeys (1996)
Traveling back in time isn't simple, as James Cole (Bruce Willis) learns the hard way. Imprisoned in the 2030s, James is recruited for a mission that will send him back to the 1990s. Once there, he's...
12 Years A Slave (2013)
In the years before the Civil War, Solomon Northup (Chiwetel Ejiofor), a free black man from upstate New York, is kidnapped and sold into slavery in the South. Subjected to the cruelty of one malevolent...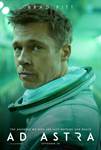 Ad Astra (2019)
Astronaut Roy McBride (Brad Pitt) travels to the outer edges of the solar system to find his missing father and unravel a mystery that threatens the survival of our planet. His journey will uncover secrets...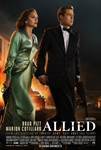 Allied (2016)
"ALLIED" is the story of intelligence officer Max Vatan (Pitt), who in 1942 North Africa encounters French Resistance fighter Marianne Beausejour (Cotillard) on a deadly mission behind enemy...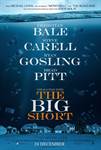 The Big Short (2015)
When four outsiders saw what the big banks, media and government refused to, the global collapse of the economy, they had an idea: The Big Short. Their bold investment leads them into the dark underbelly...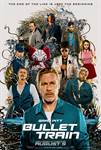 Bullet Train (2022)
An experienced assassin finds himself battling other professional killers while trying to retrieve a briefcase aboard a speeding bullet train.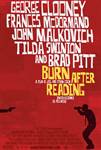 Burn After Reading (2008)
A dark spy-comedy from Academy Award winners Joel and Ethan Coen. An ousted CIA official's (Academy Award nominee John Malkovich) memoir accidentally falls into the hands of two unwise gym employees intent...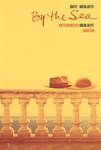 By the Sea (2015)
By the Sea follows an American writer named Roland (Pitt) and his wife, Vanessa (Jolie Pitt), who arrive in a tranquil and picturesque seaside resort in 1970s France, their marriage in apparent crisis. ...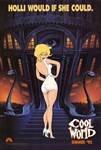 Cool World (1992)
Underground cartoonist Jack Deebs enters his own adult cartoon "Cool World," lured by his sex-kitten character "Holli Would," who needs him to leave her animated world and become human. Holli's plan is...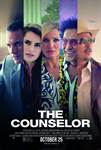 The Counselor (2013)
Legendary filmmaker Ridley Scott and Pulitzer Prize winning author Cormac McCarthy (No Country for Old Men) have joined forces in the motion picture thriller THE COUNSELOR, starring Michael Fassbender,...