David Mitchell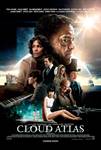 Cloud Atlas (2012)
"Cloud Atlas" explores how the actions and consequences of individual lives impact one another throughout the past, the present and the future. Action, mystery and romance weave dramatically through the...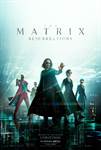 Matrix Resurrections (2021)
From visionary filmmaker Lana Wachowski comes "The Matrix Resurrections," the long-awaited fourth film in the groundbreaking franchise that redefined a genre. The new film reunites original stars...