Dwight Yoakam
Crank 2: High Voltage (2009)
In this high-octane sequel, hitman Chev Chelios (Statham) launches himself on an electrifying chase through Los Angeles in pursuit of the Chinese mobster who has stolen his nearly indestructible heart....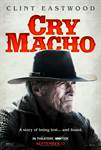 Cry Macho (2021)
From Warner Bros. Pictures comes director/producer Clint Eastwood's uplifting and poignant drama "Cry Macho." The film stars Eastwood as Mike Milo, a one-time rodeo star and washed-up horse breeder who,...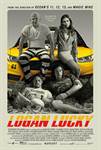 Logan Lucky (2017)
Trying to reverse a family curse, brothers Jimmy (Channing Tatum) and Clyde Logan (Adam Driver) set out to execute an elaborate robbery during the legendary Coca-Cola 600 race at Charlotte Motor Speedway.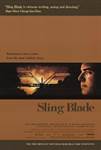 Sling Blade (1996)
Mildly retarded killer Karl Childers (Thornton, making his feature directorial debut) is released from a mental hospital, where he was placed after killing his mother and her lover, after 25 years. Returning...