Etan Cohen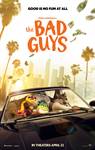 The Bad Guys (2022)
Nobody has ever failed so hard at trying to be good as The Bad Guys.In the new action-comedy from DreamWorks Animation, based on the New York Times best-selling book series, a crackerjack criminal crew...
Echo (Coming Soon)
No synopsis is available.Download the Movie Hype App to be alerted when it is.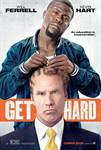 Get Hard (2015)
When millionaire hedge fund manager James (Will Ferrell) is nailed for fraud and bound for a stretch in San Quentin, the judge gives him 30 days to get his affairs in order. Desperate, he turns to Darnell...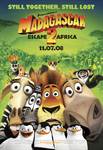 Madagascar: Escape 2 Africa (2008)
All the loveable characters are back -- Alex the lion, Marty the zebra, Melman the giraffe and Gloria the hippo, King Julien, Maurice and the penguins -- in "Madagascar: The Crate Escape." Left...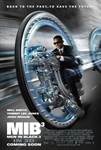 Men in Black III (2012)
Agents J (Will Smith) and K (Tommy Lee Jones) are back... in time. J has seen some inexplicable things in his 15 years with the Men in Black, but nothing, not even aliens, perplexes him as much as his...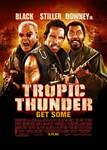 Tropic Thunder (2008)
Tugg Speedman (Ben Stiller), pampered action superstar, sets out for Southeast Asia to take part in the biggest, most-expensive war movie produced. But soon after filming begins, he and his co-stars, Oscar-winner...