Jon Cassar
24: Live Another Day (2014)
Set and shot in London, the suspenseful event series once again will follow the exploits of agent Jack Bauer (Sutherland), as he attempts to thwart a terrorist attack. Retaining the real-time format with...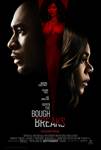 When The Bough Breaks (2016)
John and Laura Taylor (Morris Chestnut and Regina Hall) are a young, professional couple who desperately want a baby. After exhausting all other options, they finally hire Anna (Jaz Sinclair), the perfect...