Search Results For Justin Timberlake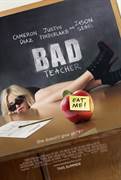 Bad Teacher (2011)
Some teachers just don't give an F. For example, there's Elizabeth (Cameron Diaz). She's foul-mouthed, ruthless, and inappropriate. She drinks, she gets high, and she can't wait...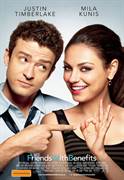 Friends With Benefits (2011)
Dylan (Justin Timberlake) and Jamie (Mila Kunis) think it's going to be easy to add the simple act of sex to their friendship, despite what Hollywood romantic comedies would have them believe....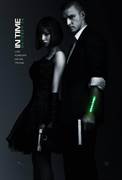 In Time (2011)
In a future where time is money and the wealthy can live forever, Will Salas (Justin Timberlake) is a poor man who rarely has more than a day's worth of life on his time clock. When he saves Henry...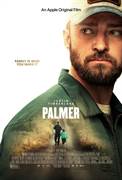 Palmer (2021)
Former high school football star Eddie Palmer (Justin Timberlake) went from hometown hero to convicted felon, earning himself 12 years in a state penitentiary. He returns home to Louisiana, where he...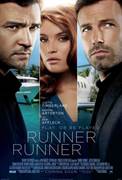 Runner Runner (2013)
Richie Furst (Timberlake), is a Princeton student when he is cheated out of his tuition money by playing online poker. When he learns that the site is hosted from a remote island location, he goes to...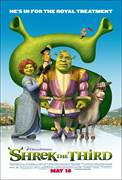 Shrek The Third (2007)
When Shrek married Fiona, the last thing he had in mind was becoming the next King. But when Shrek's father-in-law, King Harold, suddenly croaks, that is exactly what he faces. Unless Shrek (with the...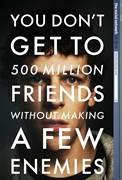 The Social Network (2010)
Writer/producer Aaron Sorkin announced on his Facebook page that he is going to be writing a movie about the popular social networking site. Mark Zuckenberg created the site in 2004 at Harvard during...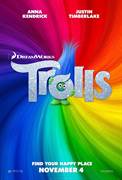 Trolls (2016)
DreamWorks Animation's TROLLS is an irreverent comedy extravaganza with incredible music! From the genius creators of SHREK, TROLLS stars Anna Kendrick as Poppy, the optimistic leader of the Trolls...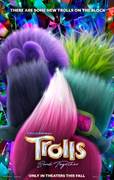 Trolls Band Together (2023)
This holiday season, get ready for an action-packed, all-star, rainbow-colored family reunion like no other as Anna Kendrick and Justin Timberlake return for the new chapter in DreamWorks Animation's...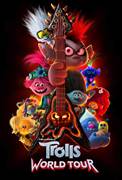 Trolls World Tour (2020)
Anna Kendrick and Justin Timberlake return in an all-star sequel to DreamWorks Animation's 2016 musical hit: Trolls World Tour. In an adventure that will take them well beyond what they've known...