Justin Whalin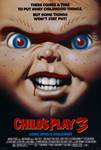 Child's Play 3 (1991)
One of filmdom's most notorious killers is back to wreak more mayhem as Chucky continues his quest to possess the body of a human child. Eight years after seemingly destroying the killer doll, Andy Barclay...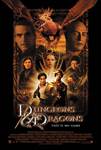 Dungeons & Dragons (2010)
The classic role-playing game comes to life in this magical adventure. The empire of Izmer is a divided land: Elite magicians called Mages rule while lowly commoners are powerless. When Empress Savina...