Leighton Meester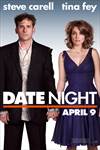 Date Night (2010)
Steve Carell and Tina Fey are set to play a married couple in "Date Night." The story follows a couple who find their routine date night becomes much more than just dinner and a movie. Wahlberg plays a...
Monte Carlo (2011)
Bon Voyage! Take a journey across the ocean with a trio of friends who make front page headlines when a dream trip turns into a hilarious case of mistaken identity. The delightful jet-setting comedy MONTE...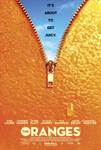 The Oranges (2012)
Fresh-squeezed laughs and sexy fun sweeten this critically-acclaimed comedy with an all-star cast, including Leighton Meester, Hugh Laurie, Oliver Platt and Catherine Keener. A suburban family's...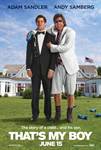 That's My Boy (2012)
While still in his teens, Donny (Adam Sandler) fathered a son, Todd (Andy Samberg), and raised him as a single parent up until Todd's 18th birthday. Now, after not seeing each other for years, Todd's...