Paul Shenar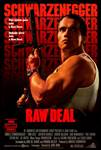 Raw Deal (1986)
Dismissed some time ago from the FBI, Mark Kaminsky is contacted by his old boss, Shannon, whose son has been murdered. Determined to find the assassin, Shannon needs Kaminsky's help and offers to...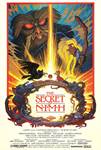 The Secret of NIMH (1982)
Fun, drama and suspense come vividly to life in this enchanting animated fantasy, based on Robert O'Brien's award-winning tale of a timid mouse who becomes a heroine in spite of herself with the...