Rosie Huntington-Whiteley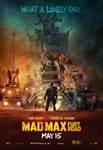 Mad Max: Fury Road (2015)
Haunted by his turbulent past, Mad Max believes the best way to survive is to wander alone. Nevertheless, he becomes swept up with a group fleeing across the Wasteland in a War Rig driven by an elite Imperator,...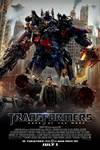 Transformers: Dark of the Moon (2011)
Shia LaBeouf returns as Sam Witwicky in the third installment of Michael Bay's trilogy about the giant robots that will be either Earth's salvation or destruction. This time, Sam squares off against Shockwave,...