Sharon Stone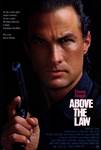 Above The Law (1988)
His smash-'n'-bash screen debut! Steven Seagal shows he's an action hero to reckon with in Above the Law. He plays Nico Toscani, a tough-as-nails Chicago cop who, bounced from the force, dares...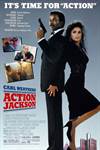 Action Jackson (1988)
Ex-football player Carl Weathers stars in this violent action film as Detroit policeman Jericho Jackson. The dedicated but brutal cop is plunged into nefarious doings concerning a crooked industrialist...
Basic Instinct (1992)
A San Francisco police detective, while investigating a brutal ice-pick murder, has a scorching affair with one of the three prime suspects. She's a beautiful murder mystery writer whose stories seem to...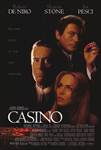 Casino (1995)
Robert De Niro, Sharon Stone and Joe Pesci star in director Martin Scorsese's riveting look at how blind ambition, white-hot passion and 24-karat greed toppled an empire. Las Vegas 1973 is the setting...
Lovelace (2013)
In 1972—before the internet, before the porn explosion—Deep Throat was a phenomenon: the first scripted pornographic theatrical feature film, featuring a story, some jokes, and an unknown and unlikely...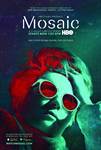 Mosaic (2018)
Welcome to the future of storytelling: a twisting tale of passion, intrigue and deception from Oscar(R)- and Emmy(R)-winner Steven Soderbergh ('Traffic,' 'Behind the Candelabra'). In this...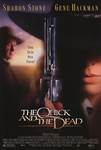 The Quick and the Dead (1995)
In this edgy and darkly humorous Western, a mysterious young woman rides into the lawless town of Redemption to settle an old score that has haunted her since she was a child. She becomes swept up ina...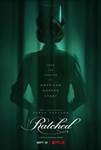 Ratched (2020)
From Ryan Murphy and Ian Brennan, RATCHED is a suspenseful drama series that tells the origin story of asylum nurse Mildred Ratched. In 1947, Mildred arrives in Northern California to seek employment at...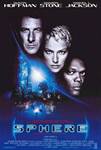 Sphere (1998)
Terrifying underwater action-thriller! Superstars Dustin Hoffman, Sharon Stone and Samuel L. Jackson star in this thrilling adaptation of the Michael Crichton ("Jurassic Park," "Disclosure")...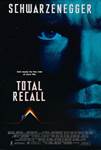 Total Recall (1990)
Life is mind-bending and chaotic in director Paul Verhoeven's violent, Oscar-winning sci-fi adventure based on a Philip K. Dick story. When construction worker Douglas Quaid (Arnold Schwarzenegger) discovers...