Steven Soderbergh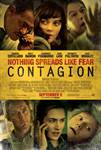 Contagion (2011)
When Beth Emhoff (Gwyneth Paltrow) returns to Minnesota from a Hong Kong business trip, she attributes the malaise she feels to jet lag. However, two days later, Beth is dead, and doctors tell her shocked...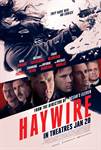 Haywire (2012)
Mallory Kane is a highly trained operative who works for a government security contractor in the dirtiest, most dangerous corners of the world. After successfully freeing a Chinese journalist held hostage,...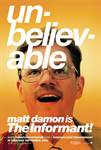 The Informant (2009)
Based on the book "The Informant: A True Story" by Kurt Eichenwald. It was one of the FBI's biggest secrets: a senior executive with America's most politically powerful corporation, Archer Daniels Midland,...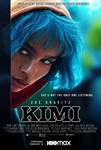 Kimi (2022)
An agoraphobic tech worker discovers recorded evidence of a violent crime but is met with resistance when she tries to report it. Seeking justice, she must now do the thing she fears the most: she must...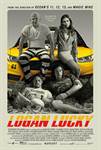 Logan Lucky (2017)
Trying to reverse a family curse, brothers Jimmy (Channing Tatum) and Clyde Logan (Adam Driver) set out to execute an elaborate robbery during the legendary Coca-Cola 600 race at Charlotte Motor Speedway.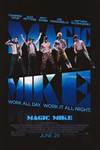 Magic Mike (2012)
An entrepreneur with many talents and loads of charm. Mike spends his days pursuing the American Dream, from roofing houses to designing furniture at his Tampa beach condo. But at night…he's just magic....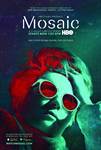 Mosaic (2018)
Welcome to the future of storytelling: a twisting tale of passion, intrigue and deception from Oscar(R)- and Emmy(R)-winner Steven Soderbergh ('Traffic,' 'Behind the Candelabra'). In this...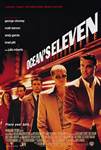 Ocean's Eleven (2001)
Dapper Danny Ocean (GEORGE CLOONEY) is a man of action. Less than 24 hours into his parole from a New Jersey penitentiary, the wry, charismatic thief is already rolling out his next plan. Following three...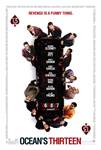 Ocean's Thirteen (2007)
Danny Ocean (George Clooney) and the gang would have only one reason to pull off their most ambitious and riskiest casino heist - to defend one of their own. Ruthless casino owner Willy Bank (Al Pacino)...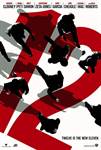 Ocean's Twelve (2004)
It's been three years since Danny Ocean (GEORGE CLOONEY) and his crew -- fronted by detail man Rusty Ryan (BRAD PITT), up-and-coming pickpocket Linus Caldwell (MATT DAMON), explosives expert Basher...