Tony Cox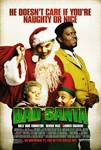 Bad Santa (2003)
The baddest Santa ever comes to town with the hilarious Billy Bob Thornton, Bernie Mac, and John Ritter! Ill-mannered store Santa Willie Stokes (Thornton) is really a safecracker with a holiday tradition...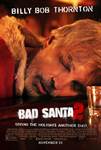 Bad Santa 2 (2016)
BAD SANTA 2 returns Academy Award®-winner BILLY BOB THORNTON to the screen as America's favorite anti-hero, Willie Soke. Fueled by cheap whiskey, greed and hatred, Willie teams up once again with his angry...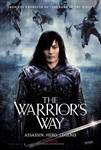 The Warrior's Way (2010)
The Warrior's Way, a visually-stunning modern martial arts western starring Korean actor Dong-gun Jang who plays an Asian warrior assassin forced to hide in a small town in the American Badlands. Rounding...