Tracey Ullman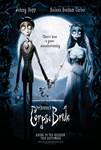 Corpse Bride (2005)
Corpse Bride carries on in the dark, romantic tradition of Tim Burton's classic films Edward Scissorhands and The Nightmare Before Christmas. Set in a 19th century European village, this stop-motion,...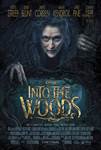 Into The Woods (2014)
Into the Woods is a modern twist on several of the beloved Brothers Grimm fairy tales, intertwining the plots of a few choice stories and exploring the consequences of the characters? wishes and quests....