William Baldwin
Backdraft (1991)
High action story of Chicago firemen has some of the most stupendous incendiary special effects ever filmed. But then there's that plot, B-movie hokum about a mystery arsonist torching strategic parts...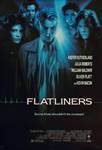 Flatliners (1990)
Are you afraid to die? Kiefer Sutherland isn't. He's an ambitious, charismatic medical student who persuades classmates Julia Roberts and Kevin Bacon to take part in a reckless experiment. To see if there...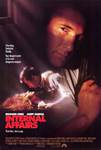 Internal Affairs (1990)
Dennis Peck knows his way around the law. He can launder money, run a scam, fix a bad rap. He can even, for the right price, arrange a murder. "Trust me," he says, "I'm a cop."...