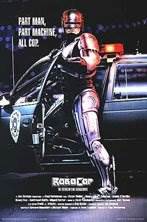 This Saturday, September 15th, production will begin on "RoboCop" in Toronto, Canada.

Based on the 1987 film of the same name, it will star Joel Kinnaman, Gary Oldman, Michael Keaton, and Samuel L. Jackson. Jose Padilha will be directing the screenplay by Josh Zetumer and Nick Schenk.

Speaking about the announcement, Padilha said, "It's exciting to think that we're going to be starting production on 'RoboCop.' I have a dream cast and an incredibly creative production team, and we are all supremely dedicated, working together to make a movie that will not only live alongside the first film but also break new ground, be relevant for modern audiences, and stand on its own."

"RoboCop" will be in released to theaters August 9, 2013.