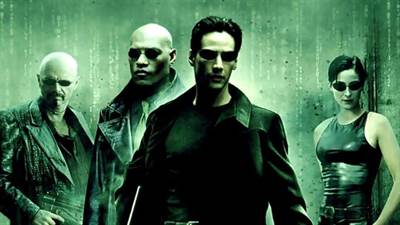 Warner Bros. is said to be considering another visit to the Matrix franchise, which was written and directed by the Lily and Lana Wachowski (And and Larry at the time). Apparently, the studio wants to see if the story can be expanded upon, and have hired a team to figure out just how to do that.

The Matrix trilogy was a huge success, grossing around $1.8 billion worldwide. the original had groundbreaking and much-imitated special effects and grossed approximately $463 million. The Matrix Reloaded grossed $742 million and The Matrix Revolutions grossed $427.3 million.

It isn't clear if the Wachowskis would return to helm the project, or if Joel Silver would return to produce. Also, there is no word on what the casting would be, and if Keanu Reeves or Laurence Fishburne would be involved.

The studio isn't commenting yet on the project.