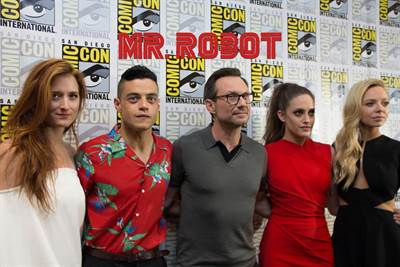 Mr. Robot, the successful, well received USA Network series, will be ending after its fourth season.

Sam Esmail, series creator commented about the ending via his Twitter account, saying, "Excited to show you guys the final chapter in Elliot's journey. It's going to be sad to say goodbye to Mr. Robot, but it'll be sadder to say goodbye to all the fans. Thanks for hanging with us throughout the years and cannot wait to share the conclusion with all of you."

In the past, Esmail had made it known that he had only seen about 4-5 season for the series.

The series stars Rami Malek and Christian Slater, along with Portia Doubleday, Carly Chaikin, Martin Wallström, Grace Gummer, Michael Cristofer and Stephanie Corneliussen.