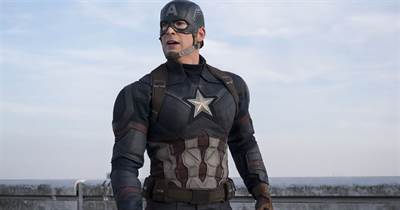 Goodbye, Cap.

Chris Evans tweeted today about his parting from his longtime character, Captain America. In the tweet, Evans said, "Officially wrapped on Avengers 4. It was an emotional day to say the least. Playing this role over the last 8 years has been an honor. To everyone in front of the camera, behind the camera, and in the audience, thank you for the memories! Eternally grateful."

Evans began his career as Captain America in 2011's Captain America: The First Avenger and went on to star in 2012's The Avengers, 2014's Captain America: The Winter Soldier, 2015's Avengers: Age of Ultron, 2016's Captain America: Civil War, and 2018's Avengers: Infinity War. His final appearance will be in the upcoming Avengers 4 film.

Avengers 4 is slated for a May 3, 2019 release.