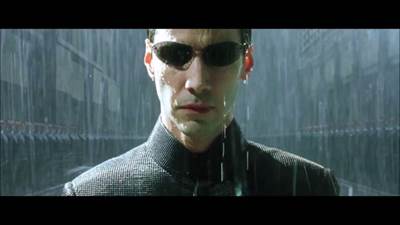 John Wick 3 director Chad Stahelski, has confirmed that a new Matrix film will be made and that the Wachowskis will be involved in the project. Stahelski also worked on the Matrix trilogy.

"I'm super happy that the Wachowskis are not just doing a Matrix, but they're expanding what we all loved. And if it's anywhere near the level of what they've already done, it wouldn't take more than a call to go, 'Hey, we want you to be a stunt guy' and I would probably go and get hit by a car", said Stahelski when speaking to Yahoo Movies UK.

He was asked if the Wachowskis involvement would be directing and said, "I'm not sure of the overall. I'm not sure if Lana is."

Keanu Reeves also said he would be up to join the project after being told that the Wachowskis would be involved.

"That would be a gift. I wouldn't say no to that. Yeah", said Reeves. He went on to say, "I think when you get to revisit a story and continue to tell a story, you're bringing in the past and the work that you've done. So for me, it's about placing the emotional state of where you are into who the character is. How do they feel? How do they think? And then putting on the suit if the costume really becomes the exterior that you fill in."