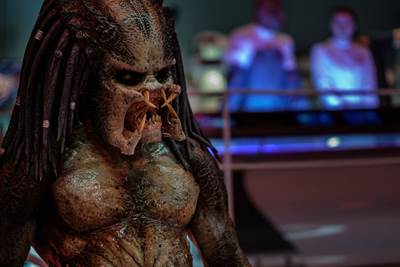 Disney announced today, on Disney+ Day, that the "Predator" sequel, titled "Prey", will drop in Summer 2022. The film will debut on Hulu, the sister streaming service to Disney+.
The film will take place 300 years ago in the world of the Comanche Nation. It will follow the story of a female warrior named Naru who must defend her village against one of the alien predators.
"Prey" DP Jeff Cutter announced on Instagram that the film wrapped on September 12 in Calgary.
The "Predator" franchise consists of six films and has grossed over $750 million at the box office.