Entertainment News Archive
Entertainment News Before 08/02/2020

Kirk Douglas Added to Oscars In Memoriam Segment
Some last-minute edits were made for the "In Memoriam" portion of this year's Academy Award show to include the Kirk Douglas. The actor passed away yesterday at the age of 103.The segment was already completed but given Douglas' iconic Hollywood status...

Hollywood Icon Kirk Douglas Dies at 103
Legendary Hollywood actor Kirk Douglas has died. He was 103. Douglas was best known for his title role in "Spartacus". Actor son Michael Douglas took to Instagram to make the announcement saying, "It is with tremendous sadness that my brothers and I annou...

Disney Plus Reaches 26.5 Million Subscriptions
Disney has announced that its Disney+ service has reached 26.5 million subscribers. The number is over their anticipated amount of subscriptions, which was between 20 and 25 million."We had a strong first quarter, highlighted by the launch of Disney+, which has exceeded...

Win Passes To An Advance Screening of Universal Pictures' THE ...
February 14th has always been known as a day to celebrate love but what if that concept scares you? Writer/director Stella Meghie (The Weekend) explores this idea in her new film, THE PHOTOGRAPH. The movie opens on Valentine's Day but, Universal Pictures, in...

Disney to Bring Broadway Blockbuster Hamilton to the Big Screen
The Walt Disney Company, along with Lin-Manuel Miranda, Jeffrey Seller, and Thomas Kail, have announced that they have made a worldwide distribution rights agreement that will bring the 11-time-Tony Award®-, Grammy Award®-, Olivier Award- and Pulitzer Prize-winning s...

Owen Wilson Joins Cast of Disney Plus' Loki
It has been confirmed that Own Wilson has signed on to join the cast of the Disney+ series "Loki".Wilson is known for his roles in films like "Zoolander", "Cars", "Wedding Crashers", and "The Royal Tenenbaums". There is no wo...

Adam Sandler Extends Netflix Contract for Four More Films
The love affair between Netflix and Adam Sandler continues. It has been reported that Sandler has signed on to extend his deal with the streaming powerhouse. "Whether you know him as Sandman, the Water Boy, Billy Madison, Happy Gilmore, Nick Spitz or simply Adam, o...

Guillermo del Toro Begins Production on Nightmare Alley
Searchlight Pictures has announced that Academy Award winner Guillermo del Toro (THE SHAPE OF WATER) has begun principal photography on "Nightmare Alley". The film stars Academy Award nominee Bradley Cooper (A STAR IS BORN, AMERICAN SNIPER), Academy Award winner Ca...

Win Passes To See A Screening of SONIC THE HEDGEHOG in Miami
In 1991 SEGA released a game called Sonic the Hedgehog. The little, blue creature would run around collecting rings and trying to free animals who were imprisoned by Dr. Robotnik. Because of the game's popularity, the character has become a media franchise wi...

Priyanka Chopra Jonas to Star in Matrix 4
Priyanka Chopra Jonas is in final talks to join the cast of "Matrix 4". Chopra Jonas will join Keanu Reeves, Carrie-Anne Moss, Yahya Abdul-Mateen II, and Neil Patrick Harris for the newest installment of the mega-successful franchise. There is no word yet...
SPONSORED LINKS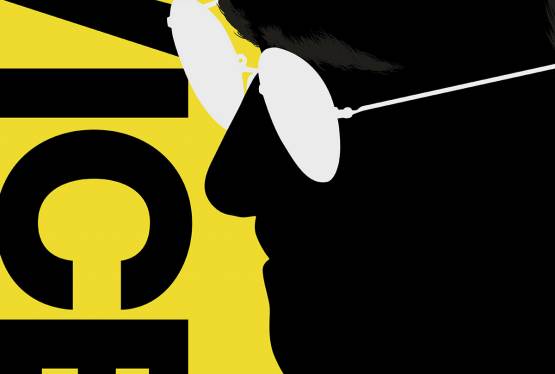 Vice
WAS: $14.99
NOW: $9.99