Entertainment News Archive
Entertainment News Before 12/06/2019

Dune Series Coming to WarnerMedia Streaming Service
"Dune: The Sisterhood" has been given a straight-to-series order by WarnerMedia's streaming service. The series is from Legendary Television.The series will be set in the same universe as the "Dune" novels by Frank Herbert and will tell the story of a...
Win A Digital HD copy of Game of Thrones Season 8
After eight action/drama-filled seasons, HBO's Game of Thrones finally aired its last episode on May 19, 2019. Fans of the show were divided as some loved the last season while other fans felt let down. Regardless, it was the most highly anticipated television ev...

Netflix Renews Lucifer for a Fifth and Final Season
Netflix has announced that "Lucifer" has been renewed for a fifth and final season. The series dropped its fourth season via the streaming giant last month."Lucifer", which originally ran on Fox for three seasons, is based off a comic of the same name and...

D23 Expo 2019 Announces Impressive Lineup for August
D23: The Official Disney Fan Club has announced the lineup for presentations at the upcoming D23 Expo 2019, which will take place in Anaheim, California from August 23-25.The Disney Legends Awards Ceremony, hosted by Disney Chairman and CEO Bob Iger, will kick off the Expo o...

It Chapter 2 Star of This Year's ScareDiego
New Line Cinema's ScareDiego is returning to Comic Con's preview night for the third year in the row. The year, the hot topic will be "It Chapter 2". New Line and Warner Bros. will be putting all their energy into the film this year, as Warner Bros. won...

DC's Swamp Thing Canceled After Just One Episode
"Swamp Thing" has been canceled after one season. DC Universe made the decision after airing just one episode.The series stars Crystal Reed, Andy Bean, Virginia Madsen, Henderson Wade, Maria Sten, Jeryl Prescott, and Will Patton. It followed the story of Abby Arcan...

The Walt Disney Company Announces Protect the Pride Campaign t...
In order to commemorate the release of the upcoming live-action remake of "The Lion King", The Walt Disney Company and Wildlife Conservation Network's Lion Recovery Fund have launched the "Protect the Pride" campaign. The campaign focuses on protectin...

Warner Bros. Skipping the Year's San Diego Comic Con
Warner. Bros has decided that they will not be appearing in Hall H for a panel at San Diego Comic Con this year.While the news is confirmed, there is no word on why the decision was made to skip the event, especially with some big projects coming up within the next couple of...

Syfy Cancels Deadly Class and Happy! Series
Syfy has canceled 2 of their shows, "Deadly Class" and "Happy!". "Deadly Class" aired for one season and "Happy!" aired for two."Deadly Class" tells the story of Marcus, played by Benjamin Wadsworth, who is a teen living on t...
Win Passes For An Advanced Screening of Men In Black: International
When Men In Black was released in 1997 it became an instant hit that produced two sequels with all three films starring Will Smith (Independence Day). Now a fourth installment in the franchise is ready to hit theaters and FlickDirect, in conjunction with Columbia Pict...
SPONSORED LINKS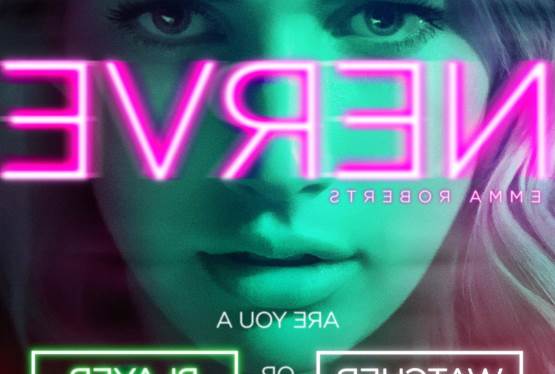 Nerve
WAS: $12.99
NOW: $9.99