Coming Soon To A Theater Near You

The Bob's Burgers Movie
Tickets
Opens: 27/05/2022
This animated, big-screen, musical comedy-mystery-adventure is based on the long-running Emmy®-winning series. The story begins when a ruptured water main creates an enormous sinkhole right in front of...

Top Gun: Maverick
Tickets
Opens: 27/05/2022
After more than thirty years of service as one of the Navy's top aviators, Pete "Maverick" Mitchell (Tom Cruise) is where he belongs, pushing the envelope as a courageous test pilot and dodging the advancement...
Ms. Marvel
Opens: 08/06/2022
Marvel Studios' "Ms. Marvel" is a new, original series that introduces Kamala Khan, a Muslim American teenager growing up in Jersey City. An avid gamer and a voracious fan-fiction scribe, Kamala is a Super...

Elvis
Opens: 24/06/2022
From Oscar-nominated visionary filmmaker Baz Luhrmann comes Warner Bros. Pictures' drama "Elvis," starring Austin Butler and Oscar winner Tom Hanks.The film explores the life and music of Elvis Presley...

Thor: Love and Thunder
Opens: 08/07/2022
Thor: Love and Thunder finds Thor (Chris Hemsworth) on a journey unlike anything he's ever faced – a quest for inner peace. But his retirement is interrupted by a galactic killer known as Gorr the God...

Bullet Train
Opens: 29/07/2022
An experienced assassin finds himself battling other professional killers while trying to retrieve a briefcase aboard a speeding bullet train.
SPONSORED LINKS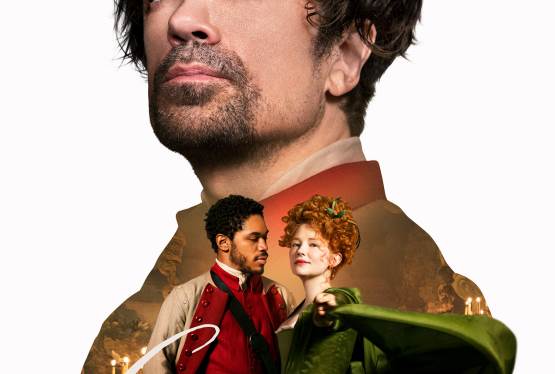 Cyrano
Blu-ray Review
May 02, 2022 EST