Movie Reviews, Digital HD Reviews, and Television Reviews
Reviews By Allison Skornick-Rose
Here at FlickDirect, our goal is to provide up-to-date reviews on theatrical, home entertainment, and television series. Check out the scoop on upcoming films or programming, and even our take on the classsics from our critics and Rotten Tomatoes Approved,
Allison Rose
.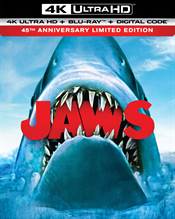 Jaws

(Allison Skornick-Rose) 01/06/2020 18:05 EDT
Forty-five years ago a twenty-six-year-old, up and coming director named Steven Spielberg (E.T.: The Extraterrestrial) took Peter Benchley's novel titled Jaws and made it into a major motion picture. Considered one of the greatest films of all time, it was the highest-grossing movie until the release of Star Wars two years later. A ... Read More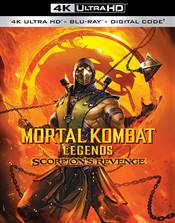 Mortal Kombat Legends: Scorpion's Revenge

(Allison Skornick-Rose) 29/05/2020 11:49 EDT
Almost thirty years ago, Midway games created Mortal Kombat, a Fantasy fighting game that paid homage to actor Jean-Claude Van Dam (Double Impact). Known for its high level of graphic violence, it not only became one of the highest-grossing gaming franchises of all time but also was the reason for the creation of the video game rating system,... Read More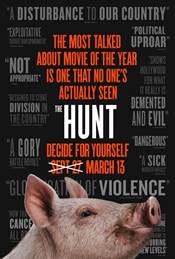 The Hunt

(Allison Skornick-Rose) 26/05/2020 23:46 EDT
When I was in high school (and we won't discuss how long ago that actually was), I remember reading a short story in English class about someone who was invited to a private island by a wealthy gentleman. Once the stranger got there he realized he was being hunted by the owner. This year I was reminded of that story when I finally got t... Read More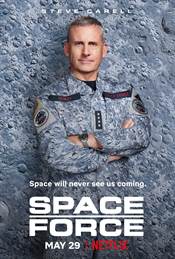 Space Force

(Allison Skornick-Rose) 26/05/2020 03:02 EDT
In 1982 The Air Force Space Command was formed to oversee "space warfare" operations. Five months ago it was changed to an independent service, The United States Space Force, and charged with organizing, training, and equipping forces for space superiority and dominance, offensive and defensive space control, command satellite... Read More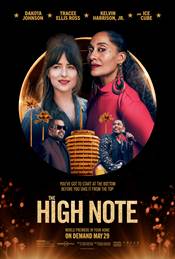 The High Note

(Allison Skornick-Rose) 25/05/2020 12:00 EDT
The glamorous world of the Los Angeles music scene isn't all it's cracked up to be. Just ask all the celebrities' personal assistants. They run around ragged always trying to please their incredibly demanding employers. Meanwhile, they have dreams of their own. Let's face it… many of them live in the entertainment hub... Read More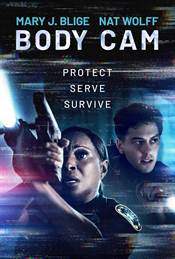 Body Cam

(Allison Skornick-Rose) 19/05/2020 09:03 EDT
Racial profiling has been a problem in this country for many years and there are stories of white police officers shooting and killing unarmed, black men on a regular basis. Usually, films with this type of story are dramas where family, friends, and communities, search for answers and justice for their fallen loved ones. However, what happen... Read More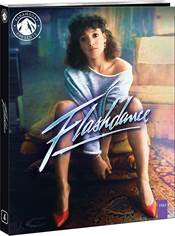 Flashdance

(Allison Skornick-Rose) 18/05/2020 17:36 EDT
Jerry Bruckheimer and Don Simpson produced some of the best films of the 1980s including Beverly Hills Cop and, arguably their most profitable film, Top Gun. However, their first producing collaboration came in 1983 when they worked on the critically panned but box office hit, Flashdance. Starring Jennifer Beals (Swamp Thing) in her feature f... Read More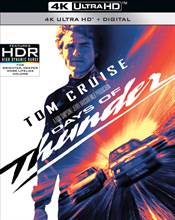 Days of Thunder

(Allison Skornick-Rose) 18/05/2020 08:35 EDT
Tom Cruise (War of The Worlds) is known for his action movies with fast-paced, amazing stunts that, at times, seem death-defying. After his break out roles in Risky Business and Top Gun, and his terrific performances in more serious movies like Rain Man and Born on the Fourth of July, Cruise decided to join another Don Simpson/Jerry Bruckheim... Read More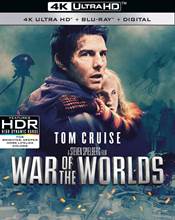 War of the Worlds

(Allison Skornick-Rose) 17/05/2020 18:55 EDT
In 1898 H.G. Wells wrote a novel called The War of the Worlds. It told the fictitious story of an alien invasion taking over the earth. In 1938 Orson Welles infamously narrated a radio broadcast of the "invasion" but since many listeners tuned in later they missed the announcement at the beginning of the shows stating the new... Read More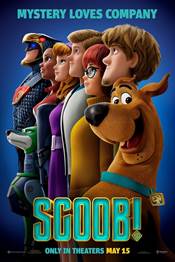 Scoob!

(Allison Skornick-Rose) 15/05/2020 03:02 EDT
It was fifty-one years ago when that lovable, talking dog, Scooby-Doo and his best friend Shaggy first appeared on television. Every Saturday morning they, along with their friends Velma, Daphne, and Fred, would ride around in their colorfully decorated van dubbed the "Mystery Machine" eating Scooby Snacks (amongst other foods) and solvin... Read More