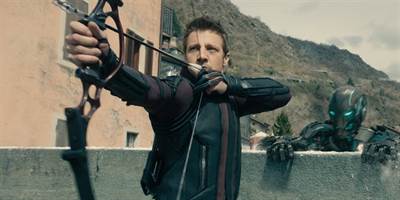 Disney+ will be adding a "Hawkeye" series to its lineup with Jeremey Renner set to star. Renner also plays the character in the Marvel Avengers films.

The series will feature Renner as Clint Barton, a.k.a. Hawkeye, training Kate Bishop, a member of the Young Avengers, to be a Master Archer. It joins series featuring Tom Hiddleston's Loki and Elizabeth Olsen's Scarlet Witch.

We will next see Renner in "Avengers: Endgame", which opens April 26.

Disney+ will debut in late 2019.