Coming Soon To A Theater Near You

Army of The Dead
Opens: 21/05/2021
From filmmaker Zack Snyder (300, Zack Snyder's Justice League), ARMY OF THE DEAD takes place following a zombie outbreak that has left Las Vegas in ruins and walled off from the rest of the world. When...

Spiral: From The Book of Saw
Opens: 21/05/2021
A criminal mastermind unleashes a twisted form of justice in Spiral, the terrifying new chapter from the book of Saw. Working in the shadow of his father, an esteemed police veteran (Samuel L. Jackson),...
The Conjuring: The Devil Made Me Do It
Opens: 28/05/2021
"The Conjuring: The Devil Made Me Do It" reveals a chilling story of terror, murder, and unknown evil that shocked even experienced real-life paranormal investigators Ed and Lorraine Warren. One of the...

Nobody
Opens: 04/06/2021
Emmy winner Bob Odenkirk (Better Call Saul, The Post, Nebraska) stars as Hutch Mansell, an underestimated and overlooked dad and husband, taking life's indignities on the chin and never pushing back....

Luca
Opens: 18/06/2021
Disney and Pixar's original feature film "Luca" is a coming-of-age story about one young boy experiencing an unforgettable summer filled with gelato, pasta and endless scooter rides. Luca shares these...

The Hitman's Wife's Bodyguard
Opens: 23/06/2021
The world's most lethal odd couple – bodyguard Michael Bryce (Ryan Reynolds) and hitman Darius Kincaid (Samuel L. Jackson) – are back on another life-threatening mission. Still unlicensed and under scrutiny,...

Wrath of Man
Opens: 25/06/2021
A mysterious and wild-eyed new cash truck security guard (Jason Statham) surprises his coworkers during a heist in which he unexpectedly unleashes precision skills. The crew is left wondering who he is...

The Tomorrow War
Opens: 02/07/2021
A man is drafted to fight in a future war where the fate of humanity relies on his ability to confront his past.

Voyagers
Opens: 02/07/2021
With the future of the human race at stake, a group of young men and women, bred for intelligence and obedience, embark on an expedition to colonize a distant planet. But when they uncover disturbing secrets...

Black Widow
Opens: 09/07/2021
Scarlett Johansson reprises her role as Natasha/Black Widow in Marvel Studios' action-packed spy thriller "Black Widow"—the first film in Phase Four of the Marvel Cinematic Universe. Florence Pugh stars...

The Forever Purge
Opens: 16/07/2021
This summer, all the rules are broken as a sect of lawless marauders decides that the annual Purge does not stop at daybreak and instead should never end in The Forever Purge.Vaulting from the record-shattering...


Space Jam: A New Legacy
Opens: 23/07/2021
When LeBron James and his young son Dom are trapped in a digital space by a rogue A.I., LeBron must get them home safe by leading Bugs, Lola Bunny and the whole gang of notoriously undisciplined Looney...
Limbo
Opens: 30/07/2021
LIMBO is a wry and poignant observation of the refugee experience, set on a fictional remote Scottish island, where a group of new arrivals await the results of their asylum claims. It centers on Omar...

Old
Opens: 30/07/2021
This summer, visionary filmmaker M. Night Shyamalan unveils a chilling, mysterious new thriller about a family on a tropical holiday who discover that the secluded beach where they are relaxing for a few...

The Suicide Squad
Opens: 06/08/2021
Welcome to hell—a.k.a. Belle Reve, the prison with the highest mortality rate in the US of A. Where the worst Super-Villains are kept and where they will do anything to get out—even join the super-secret,...
SPONSORED LINKS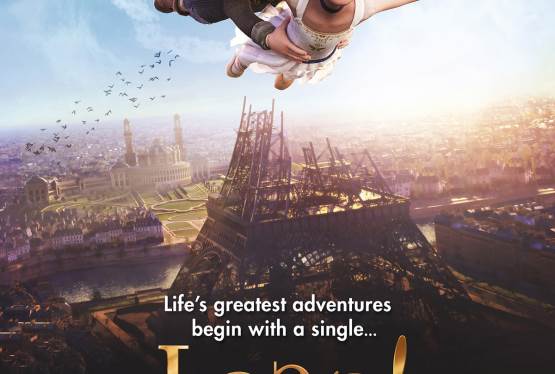 Leap!
WAS: $14.99
NOW: $12.99