Movie Reviews, Digital HD Reviews, and Television Reviews
Here at FlickDirect, our goal is to provide up-to-date reviews on theatrical, home entertainment, and television series. Check out the critical reviews off upcoming films or programming, and even our take on the classsics from our critics Tomatometer-Approved Critic, Allison Rose.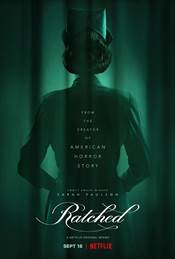 Ratched

(Allison Skornick-Rose) 16/09/2020 09:53 EDT
Ken Kesey (Sometimes a Great Nation) was an American novelist mainly known for his fictitious tale of patients and staff at a psychiatric hospital called One Flew Over the Cuckoo's Nest. Kesey claimed the inspiration for the work came to him while working the night shift at Menlo Park Veterans' Hospital, where he would speak to many of the pa... Read More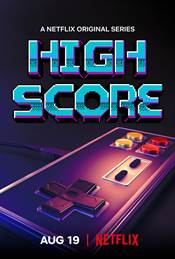 High Score

(Allison Skornick-Rose) 12/08/2020 09:32 EDT
If you look up the definition of a video game you would find the following: a game played by electronically manipulating images produced by a computer program on a television screen or other display screen. At its most basic form, that is all it is. However, when you delve into the history behind video games, there is so much more than meets ... Read More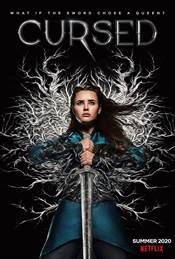 Cursed

(Allison Skornick-Rose) 17/07/2020 08:42 EDT
The legend of King Arthur has taken on many forms in various media throughout time. There have been countless novels, movies, and television series that deal either directly with Arthur, Excalibur, and The Lady of the Lake. This week Netflix offers their version, Cursed, based on an illustrated young adult novel written by award-winning... Read More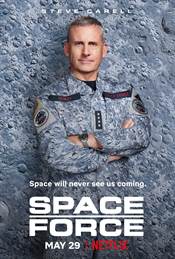 Space Force

(Allison Skornick-Rose) 26/05/2020 03:02 EDT
In 1982 The Air Force Space Command was formed to oversee "space warfare" operations. Five months ago it was changed to an independent service, The United States Space Force, and charged with organizing, training, and equipping forces for space superiority and dominance, offensive and defensive space control, command satellite... Read More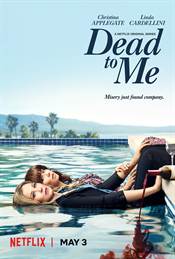 Dead To Me: Season 2

(Allison Skornick-Rose) 05/05/2020 08:51 EDT
In 1997 Netflix was founded by Marc Randolph and Reed Hastings. For many years they were successful "renting" DVDs that were shipped to homeowners who paid a monthly fee for the service. By 2010 they had expanded to add a streaming service to their offerings, again, for a price. As their streaming channel grew they... Read More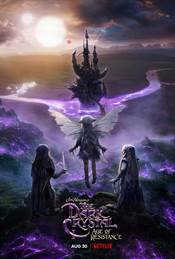 The Dark Crystal: Age of Resistance

(Nathan M Rose) 28/08/2019 17:06 EDT
It's been 37 years since Jim Henson's masterpiece "The Dark Crystal" graced the silver screen but, since that time, its tale of Gelflings, Skeksis, Mystics, and the planet Thra have passed through the ages and are still popular with children and adults today. No bigger example of that is the new prequel television series debuting ... Read More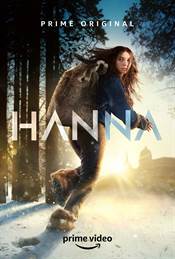 Hannah

(Stephanie Coats) 10/04/2019 11:20 EDT
In 2011, the film Hanna, directed by Joe Wright and starring a teenage Saoirse Ronan, was released to rave reviews from critics and audiences. It was a different kind of action film with a teenage girl at the center doing the most of the fighting. Now Amazon has taken that film, fleshed out the story, and made a new streaming series, also titled Ha... Read More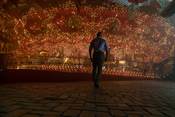 American Gods Season 2 Preview

(Allison Hazlett-Rose) 25/02/2019 09:38 EDT
War is coming…war between the old and the new. At least that is what American Gods would have you believe. After an almost two year hiatus, the hit television series is finally returning to STARZ on March 10, 2019, and fans of the show won't be disappointed. Building on the premise and introduction of Season One, Season... Read More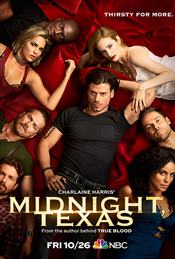 Midnight, Texas Season 2, Episode 2: The Monster of the Week I...

(Allison Hazlett-Rose) 02/11/2018 13:37 EDT
Helloooooooo Midnighters!!!!!!! Are you excited now that season two has started? If you watched last week you know it's off to a terrific start! Before we start discussing episode 2 how about a little recap?I told you Manfred wasn't feeling well so and now you all know why. Demon possession can be a real bitch and apparently, it ... Read More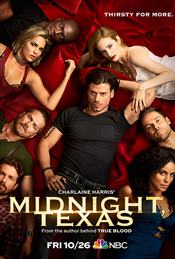 Midnight, Texas Season 2, Episode 1: Head Games

(Allison Hazlett-Rose) 26/10/2018 10:51 EDT
Helloooooooo Midnighters!!!!!!! Are you ready For Season Two?!? We've had a long hiatus but the wait is finally over as NBC's Midnight, Texas returns to television this week.Before we get into the details of season two episode one, let's recap shall we? When we left our favorite crew of supernaturals and outcasts they... Read More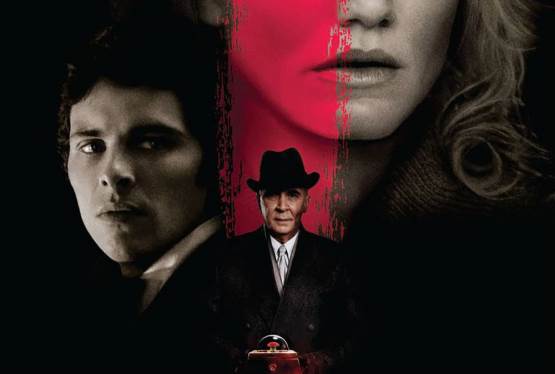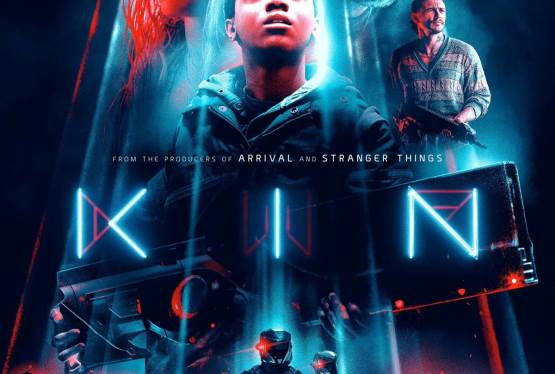 Kin
WAS: $19.99
NOW: $9.99