Colin Firth
1917 (2019)
Sam Mendes, the Oscar®-winning director of Skyfall, Spectre and American Beauty, brings his singular vision to his World War I epic, 1917.At the height of the First World War, two young British soldiers,...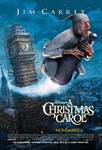 A Christmas Carol (2009)
Charles Dickens' timeless tale of an old miser who must face Ghosts of Christmas Past, Present and Yet-to-Come, as they help to bring kindness to his otherwise cold heart. The Ghosts remind him of...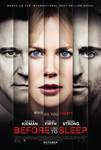 Before I Go To Sleep (2014)
A taut thriller based on the worldwide best-selling novel by S.J. Watson, BEFORE I GO TO SLEEP is the story of a woman (Nicole Kidman) who wakes up every day with no memory as the result of a traumatic...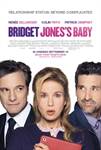 Bridget Jones's Baby (2016)
After breaking up with Mark Darcy (Firth), Bridget Jones's (Zellweger) "happily ever after" hasn't quite gone according to plan. Fortysomething and single again, she decides to focus on her job as top...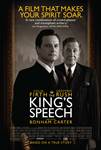 The King's Speech (2010)
After the death of his father King George V (Michael Gambon) and the scandalous abdication of Prince Edward VII's (Guy Pearce), Bertie (Colin Firth) who has suffered from a debilitating speech impediment...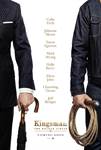 Kingsman: The Golden Circle (2017)
"Kingsman: The Secret Service" introduced the world to Kingsman - an independent, international intelligence agency operating at the highest level of discretion, whose ultimate goal is to keep...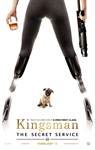 Kingsman: The Secret Service (2015)
Based upon the acclaimed comic book and directed by Matthew Vaughn (Kick Ass, X-Men First Class), Kingsman: The Secret Service tells the story of a super-secret spy organization that recruits an unrefined...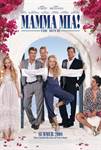 Mamma Mia! (2008)
Sophie has just one wish to make her wedding perfect: to have her father walk her down the aisle. Now she just has to find out who he is... Join the music, laughter and fun of the irresistibly charming...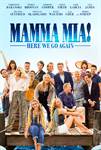 Mamma Mia! Here We Go Again (2018)
Get ready to sing and dance, laugh and love all over again.Ten years after Mamma Mia! The Movie grossed more than $600 million around the world, you are invited to return to the magical Greek island of...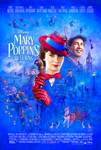 Mary Poppins Returns (2018)
Directed and produced by Rob Marshall, "Mary Poppins Returns" also stars Lin-Manuel Miranda, Ben Whishaw, Emily Mortimer and Julie Walters with Colin Firth and Meryl Streep. The film, which introduces...