David Frankel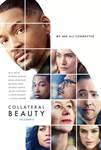 Collateral Beauty (2016)
When a successful New York advertising executive suffers a great tragedy he retreats from life. While his concerned friends try desperately to reconnect with him, he seeks answers from the universe by...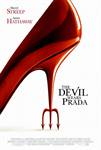 The Devil Wears Prada (2006)
Based on the hilarious best-selling novel, this sinfully funny movie stars Academy Award® winner Meryl Streep and Anne Hathaway. As assistant to impossibly demanding New York fashion magazine editor...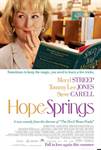 Hope Springs (2012)
Kay and Arnold are a devoted couple, but decades of marriage have left Kay wanting to spice things up and reconnect with her husband. When she hears of a renowned couple's specialist in the small town...