Sarah Bolger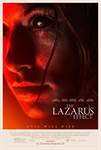 The Lazarus Effect (2015)
THE LAZARUS EFFECT follows a group of researchers led by Frank and his fiancé Zoe who've achieved the unimaginable - bringing the dead back to life. After a successful, yet unsanctioned, trial on a newly...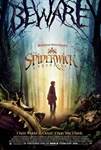 The Spiderwick Chronicles (2008)
Of the three Grace children, Jared (Freddie Highmore) has always been thought of as the troublemaker. So when strange things happen after his family's move to a relative's dilapidated estate, sister...