Jason Gedrick
Backdraft (1991)
High action story of Chicago firemen has some of the most stupendous incendiary special effects ever filmed. But then there's that plot, B-movie hokum about a mystery arsonist torching strategic parts...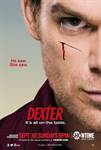 Dexter (2006)
Dexter Morgan leads a double life as a police forensics specialist of crime scenes by day, and a serial killer by night of criminals whom have gotten away with murder through legal technicalities. He hides...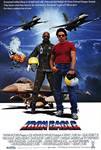 Iron Eagle (1986)
The original and most memorable installment of the four part "Iron Eagle" franchise, showcases heart pounding aerial action sequences driven by an unrelenting soundtrack featuring music from...