Rod Taylor
101 Dalmatians (1961)
Walt Disney's original classic 101 DALMATIANS has charmed audiences for generations with its irresistible tail-wagging stars, memorable story and wonderful blend of humor and adventure. Cruella De Vil,...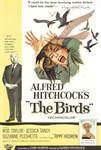 The Birds (1963)
Nothing equals The Birds for sheer terror when Alfred Hitchcock unleashes his foul friends in one of his most shocking and memorable masterpieces. As beautiful blonde Melanie Daniels (Tippi Hedren) rolls...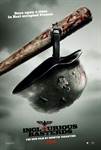 Inglourious Basterds (2009)
In German-occupied France, Shoshanna Dreyfus witnesses the execution of her family at the hand of Nazi Colonel Hans Landa. Shoshanna narrowly escapes and flees to Paris, where she forges a new identity...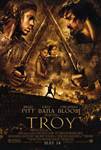 Troy (2004)
Brad Pitt picks up a sword and brings a muscular, brooding presence to the role of Greek warrior Achilles in this spectacular retelling of The Iliad. Orlando Bloom and Diane Kruger play the legendary lovers...